Hotel Investment Strategies CEO Ross Woods expects Indonesia's luxury hotel providers to withstand the current pressures being placed on the country's tourism industry as a result of COVID-19.

Indonesia's luxury accommodation sector is well-positioned to brave the detrimental impacts of COVID-19, Hotel Investment Strategies says.
HIS CEO and Founder Ross Woods said the government's initiative to promote "quality" tourism, rather than "quantity" tourism could prove pivotal.
"Despite the current upheaval in Indonesia's tourist industry, we expect the luxury sector to prosper for a variety of reasons, including the government's desire for high expenditure tourism," he said.
"Only time will tell if this redirection pays off for Indonesia's burgeoning tourism industry, especially for the country's luxury and upscale hotel brands."
Mr. Woods said the current crisis would likely prompt a shift in how luxury brands are managed.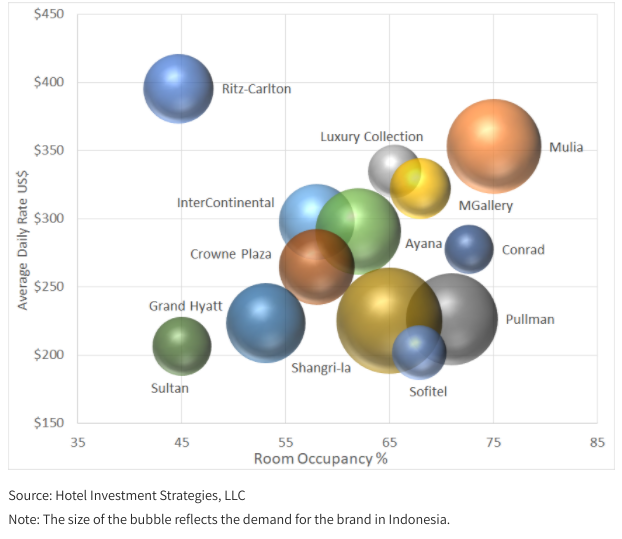 "We could see an acceleration of the process whereby hotel brands shed their real estate ownership and concentrate on an 'asset-light' strategy," he said.
"The industry is likely to witness a consolidation of brands after the proliferation of brands in recent years.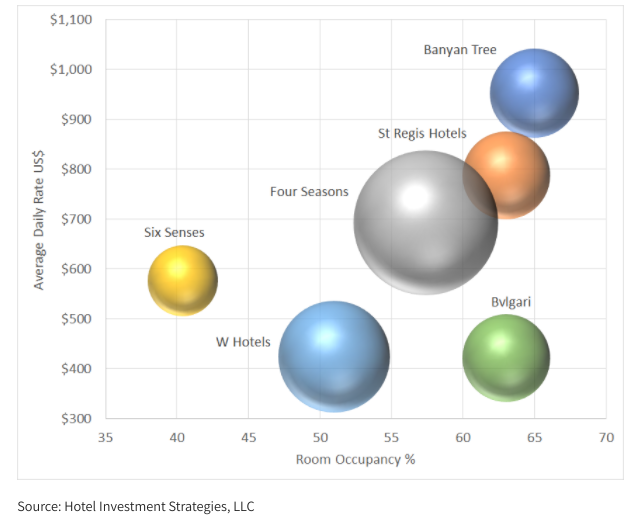 The market position of Indonesia's top-tier luxury and upscale hotel brands in 2019.
"The smaller brands are likely to address redundancy in their operations and make permanent new staffing schedules brought on by furloughed employees."
According to the Bali Hotel Association, Bali's Luxury hotels achieved an average occupancy of 67% and an ADR of US$454 in 2019.
---
Article source: https://www.gapurajakarta.com/news/2020/04/29/indonesia-luxury-hotel-sector-prosper-despite-effects-covid-19-ross-woods-his